Episode #111
Aired October 30, 2020
Agency Recovery Series with Marc Avila of 3 Media Web
3 Media Web is an award-winning website design and digital marketing agency. They specialize in designing, developing, and promoting websites on the WordPress platform for growing organizations.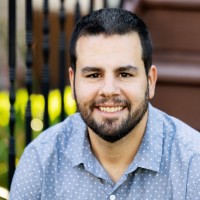 About Marc Avila
Marc has always been passionate about the web and entrepreneurship. Working as a professional web developer for enterprise companies until 2001, he decided to venture out on his own and founded 3 Media Web. Marc's key to success includes his detail-oriented nature, client-focused leadership skills, rockstar web team, and the successful implementation of technology and automation. Almost twenty years later, the company has grown to become a highly recognized, multiple award-winning 15-person agency. In his free time, Marc loves to spend time with his family and dog, while camping somewhere in the woods.
Show notes
Jason spoke with Marc Avila of 3 Media Web for the second episode of our Agency Recovery Series. Marc discusses how 3 Media Web is adjusting in this ever-changing climate. He shares how they're focusing on aligning with clients and become their partners.
This is our second episode in a series of month-end specials where we will be bringing on strong agency leaders who have weathered this pandemic and hear strategies they've employed to navigate this new, ever-changing marketplace. Let us know if we can help your with recovery strategies by reaching out to us at info@blumercpas.com or checking our our website Blumer CPAs!