Episode #085
Aired January 15, 2019
How to Leverage Podcasting to Build Trust with Steve Gordon of The Unstoppable CEO
Unstoppable CEO helps their clients build a done-for-you marketing system (and keep it running), designed for the unique challenges of selling professional services.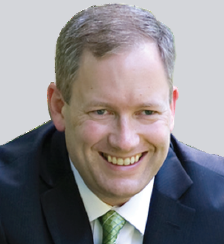 About Steve Gordon
Steve Gordon is the author of Unstoppable Referrals: 10x Referrals, Half the Effort, and his latest book, The Exponential Network Strategy. He's the host of The Unstoppable CEO™ Podcast and has written over 400 articles on marketing for service businesses. Through his firm, he helps service business entrepreneurs create leveraged marketing systems so they can spend less time on business development, and more time on what matters most.
At age 28, Steve Gordon became the CEO of an engineering/consulting firm. It was baptism by fire… Steve knew nothing about marketing or selling services. His firm got all its business by word of mouth, and they enjoyed a healthy, growing business. But they never knew where the next client was coming from, or when he/she would arrive. Steve spent countless nights staring at the ceiling at 2am, worried about when the next client might come. So he began studying sales and marketing.
Twelve years later, after growing that firm's revenue by 10-times, Steve started his second business, consulting with businesses across 30 industries — including manufacturing, professional services, construction, and consulting—to design sales, marketing and referral systems for high-ticket/high-trust products and services. Today he continues sharing his expertise with clients across the world, opening their eyes to their unique growth opportunities and helping them build the right systems to attract their ideal clients.
Show notes
Listen to Steve Gordon of The Unstoppable CEO share how podcasting is unique in its ability to help your leads trust you.
Steve also shares his own difficult early lessons that made him care so much about sales and marketing and why selling in a marketing-based business will be less effective using methods that are most often used with product-based businesses.
Steve articulates the important role of trust for a client to receive the highest possible value. He also explains pre-selling and how NOT to be a commodity.
Visit the links in this post for his special offer for our listeners!
Support the Businessology Show
The Businessology Show is a labor of love for Jason. If you've benefitted from one or more episodes of the show, please consider supporting us.