Episode #089
Aired May 15, 2019
Adjusting with the Market with Andy Budd
Clearleft helps design leaders get the most from their products, services & teams.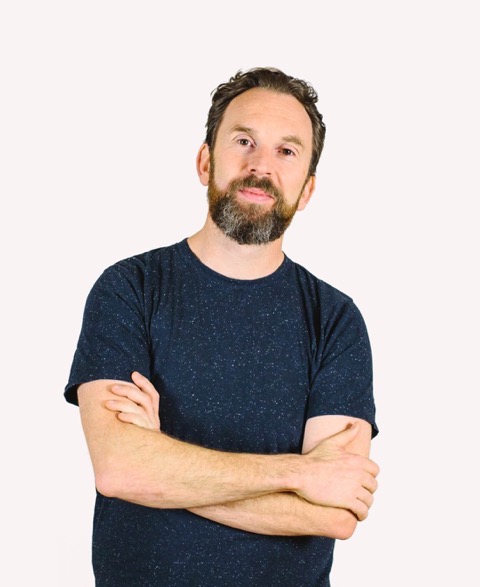 About Andy Budd
As a well-known agency founder and design leader, Andy helps companies like Virgin Holidays, John Lewis and Penguin Random House with issues of customer experience, product strategy, and digital transformation.
Andy's role at Clearleft is to set strategy and vision, promote the value of design, and help clients realise their digital potential. Andy is very active in the day-to-day running of the company, managing our leadership team, setting company culture, and looking after the happiness and wellbeing of 30+ staff.
Andy is a designer at heart, having spent over 20 years in the field. He loves using his knowledge of design, technology, and human behaviour to influence product strategy. As such, Andy is in his element when working alongside board members and their management teams.
In his early career Andy helped pioneer the field of Web Standards through his work, his blog (one of the highest trafficked in the UK at the time), and the publication of his best selling book - CSS Mastery. Later, Andy helped popularise the field of UX design, setting up the UKs first dedicated UX agency, along with its first and arguably best UX conference.
When he's not running the company or managing creative output, Andy can be found sharing his wealth of knowledge at conferences around the world like SXSW, An Event Apart, and The Next Web. He also curates the UX London and Leading Design conferences. In 2011, Andy co-founded the Brighton Digital Festival, a citywide celebration of digital culture attracting 40,000 visitors and over 190 events. These are just some of the reasons his company has won Netmag Agency of the Year on several occasions, and he's appeared on both the Wired 100 and BIMA 100 lists.
Never happier than when he's diving some remote tropical atoll, Andy is a qualified PADI dive instructor and retired shark wrangler.
Show notes
Andy Budd brings years of knowledge and experience to his interview. Hear from Andy on the changing shape of the agency world and how it has evolved during his career. Andy will also share why the clients he serves and his greatest competition are one and the same.
The market has shifted over the years and Andy describes why this has been great for how they like to work at Clearleft.
Hear the value of "sticking it out" in the digital world and why some people choose to leave the profession.
Support the Businessology Show
The Businessology Show is a labor of love for Jason. If you've benefitted from one or more episodes of the show, please consider supporting us.