Episode #090
Aired June 15, 2019
Legal Services for Creative Companies with Matchstick Legal
Matchstick works with leading agencies, studios, and professionals across creative and technical disciplines looking to tackle business challenges, solve problems, and just get better.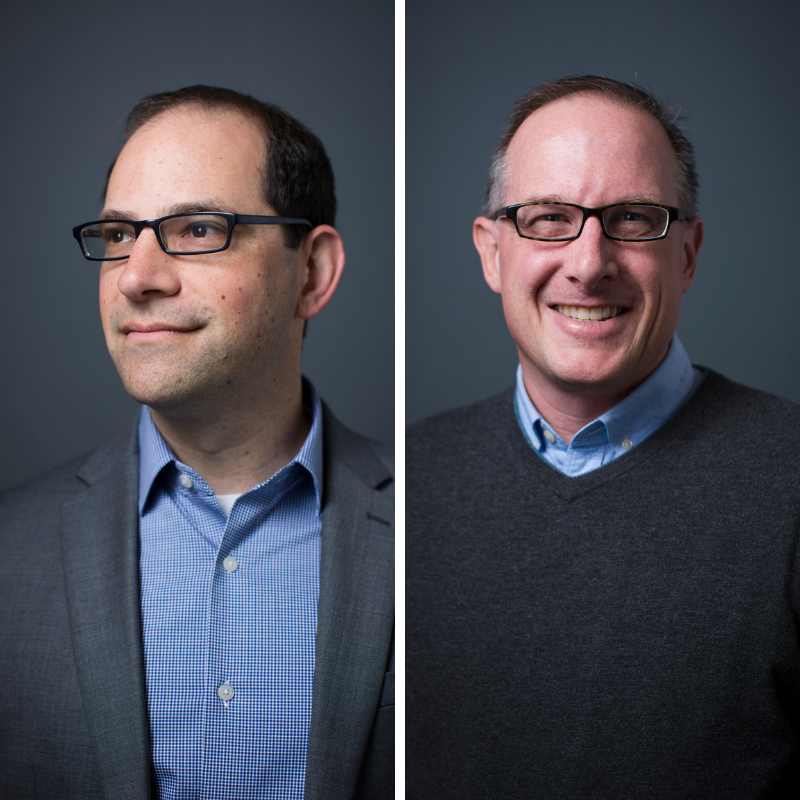 About Matchstick Legal
Prior to forming Matchstick, Josh advised creative agencies, studios, and freelancers through his own firm CreateLegal. Client-focused and detail-oriented, Josh is always looking for opportunities to help clients up their legal game.
In the community, Josh served on the Board of Directors for AIGA Portland, the professional association of design for six years. Josh advises App Camp for Girls, a nonprofit that inspires girls to explore their creativity through code. Josh also helped found and serves as a Director to Operation Pitch Invasion, a local 501©(3) that builds, restores, and maintains soccer fields and futsal courts in deserving communities.
Prior to forming Matchstick with Josh, Gabe ran his own firm, Groundwork Legal, also focused on representation of the creators of digital products. Before Groundwork, Gabe worked as a partner and an associate at three different business-focused law firms in the Bay Area. Gabe has significant experience in both transactional and litigation matters, and prides himself on providing practical and efficient counsel.
During law school at the University of San Francisco, Gabe was an Extern to Justice Ming Chin of the California Supreme Court, a member of the USF Law Review, a Dean's Scholar, and a recipient of the CALI Award for Excellence (formerly American Jurisprudence Award, and awarded to the top student in each course) in five different courses.
Show notes
In this episode, Jason Blumer sits down with Josh Barrett and Gabe Levine to discuss how agencies and other creative business can "do business right" from the very start with foundational agreements. They cover several kinds of agreements in this show, including:
-Partnerships and mergers
-Employee agreements
-Contractor agreements
They also cover the kinds of agreements you need if you are in a growth mode vs. a stable mode and the importance of protecting intellectual property.
Support the Businessology Show
The Businessology Show is a labor of love for Jason. If you've benefitted from one or more episodes of the show, please consider supporting us.