Episode #058
Aired September 25, 2016
Exploring the Design Business Model with Kevin Hoffman of Seven Heads Design
Seven Heads Design, led by Kevin Hoffman, is a distributed network of independent web designers, information architects, developers, and smart people. They work remotely because they live all over the world. Seven Heads is a connected company. They believe that when brilliant people have autonomy they crank out their best work, but when those same people collaborate in teams they truly innovate. Seven Heads is an organic network, forming, growing, and dissipating as needed.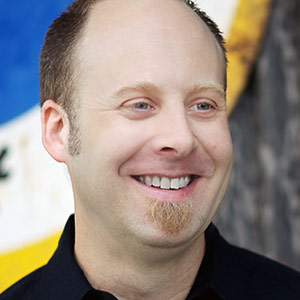 About Kevin M. Hoffman
Kevin M. Hoffman is an information designer/architect, design strategist, speaker, and teacher who has been building stuff with bits and pixels since 1995. He was Happy Cog's first User Experience Director and the Director of Digital Communications for the Maryland Institute College of Art (MICA). Kevin appreciates your valuable time. He'll thank you personally for that time if you contact him on twitter. You can find him at @kevinmhoffman.
Show notes
In this episode, we discuss Kevin Hoffman's view on the Freelancer vs. the Agency. Which one should you be? Both? Neither? The Experienced Freelancer (aka independent design consultants) can do what agencies do because their network is so deep, and their overhead is so low. Those working in a design business on their own can build amazing teams, and still work with Fortune 100 clients. Maybe you can too.
Other topics discussed:
freelancers as mercenaries,
freelancers may take orders, but independent design consultants ask the client "how do you even know you have a problem?"
pricing clients up front as a consultant,
how he does project management,
taking risks by saying 'No' to certain work and services,
and much more!
Support the Businessology Show
The Businessology Show is a labor of love for Jason. If you've benefitted from one or more episodes of the show, please consider supporting us.