Episode #060
Aired December 20, 2016
Narrowly Defining Your Services with Maria Rapetskaya of Undefined Creative
Undefined Creative is a boutique motion graphics agency in New York. They do branding, design and motion work for clients such as Harry Connick Jr., NHL, NBC Universal, and the United Nations. They are undelicate creative geniuses.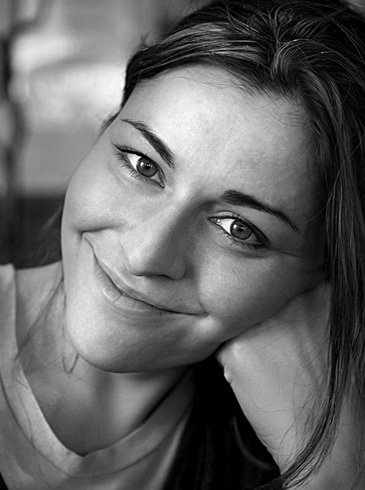 About Maria Rapetskaya
Maria is the creative leader and architect of Undefined Creative, a boutique motion graphics agency that works with household names like NHL, NBC Universal, The Maury Show, Better Homes & Gardens and United Nations. She built the company's reputation on good old-fashioned customer service and consistent execution on brand, on time and on budget. She stubbornly remains hands-on in both design and production, doing what she truly loves on a daily basis.
Blessed with nearly 20 years of success, Maria is a serious pay-it-forward give-backer – through teaching, mentoring, writing and public speaking. She's taught at NYU, NYU Continuing Education and University of the Arts. She regularly contributes her thoughts on entrepreneurship and creativity to the likes of 99U, Fast Company, Entrepreneur and Fortune, as well as professional organizations such as AIGA and PromaxBDA. Together with her studio, Maria donates 300+ hours a year in pro bono work and mentorships.
Show notes
We asked Maria Rapetskaya some great questions about serving narrowly:
why would you narrowly define your services?
is their fear in saying no to a broader range of services?
does narrowly defined services mean you are paid like an expert?
how did you start out working with such large clients?
Maria was also brave enough to share her history of building companies, her failures, and the solid lessons she learned that makes her successful now. And she shares a beautiful balance between doing your great art, and running a business wisely. Maria also believes strongly in giving back by mentoring younger designers, and doing specific Pro bono work when possible. See her mentoring site in the show notes, defineyourpath.co.
Support the Businessology Show
The Businessology Show is a labor of love for Jason. If you've benefitted from one or more episodes of the show, please consider supporting us.