Episode #003
Aired Feb 15, 2013
Positioning, Branding, & Value
Do you have a brand that is well positioned to be a leader with your niche market? How can you identify your value and price accordingly? These are the building blocks of effective creative strategy. Come hear Tim Williams explain why "the essence of positioning is sacrifice." Listen live right here on Friday, February 15th, 3 pm EST.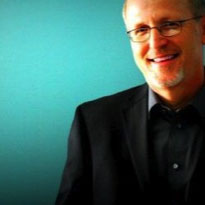 About Tim Williams
Tim Williams is founder of Ignition Consulting Group. As a recognized thought leader in marketing for agencies, he is a frequent speaker and presenter for industry associations, agency networks, universities, and business conferences both here and abroad. He is author of the book, Take a Stand for Your Brand ranked by Amazon as one of the top ten books on brand building. Tim's latest book, Positioning for Professionals was published by John Wiley & Sons in 2010.
Show notes
Dan and Jason have a conversation with Tim about a number of topics that affect business owners. Some of the topics you'll hear in this episode include pull vs. push marketing, the role of constraints in positioning, fears surrounding creating a niche, knowing your purpose, when to fire a client, and how to price. Jason, Dan, and Tim all agree that constraints can allow you to grow. Deciding what not to do can be as valuable as deciding what you do. While Dan chooses to limit what work he does, Jason limits who he serves. Other ways to purposefully set constraints include how you work and why you work. Hear Tim give examples during the show. The conversation ends with an interesting discussion on pricing. Is it okay to bill by the hour? What are the pros and cons? You'll also hear some alternative ways to price.
This episode is sponsored by:

More than 4 million people use MailChimp to create, send, and track email newsletters. Whether you're self-employed, you manage projects for clients, or you work for a Fortune 500 company, MailChimp has features and integrations that will suit your email-marketing needs.
Support the Businessology Show
The Businessology Show is a labor of love for Jason. If you've benefitted from one or more episodes of the show, please consider supporting us.