Episode #022
Aired May 8, 2014
Q&A: May 2014
Dan and Jason are back with another listener question show! This is the fourth episode dedicated to Positioning, but we want to focus on listener questions this time. Do you have questions from our first three guests on positioning? Let us have them! Or, maybe you just have some general branding/positioning questions related to how we run our firms. Let us have them!
Leave us a question as a comment on our blog here, or just leave them on our online Questions form here: https://businessologyshow.wufoo.com/forms/ask-a-question/
We are going live on Thursday, May 8th at 12:30 pm ET, so be sure to join us then!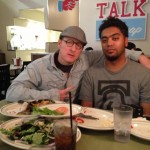 About Dan and Jason
Co-hosts of Businessology
Show notes
The Businessology Show has some of the smartest listeners around. Hear Dan and Jason answer their insightful questions about positioning, the difference between "customers" and "clients", and how to come up with a great company name and logo (short answer – ask your wife).
This episode is sponsored by:

Harvest is a time tracking and invoicing tool for creative professionals and teams. Use code "BUSINESSOLOGY" at checkout for 50% off your first month!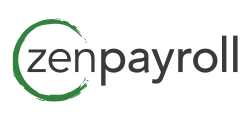 ZenPayroll is delightful, modern payroll. Our comprehensive payroll service enables businesses to get set up and run payroll in minutes, from any web enabled device. All government payroll taxes, reporting, and compliance are taken care of automatically and paperlessly. We've processed hundreds of millions of dollars in payroll and our customers span a wide variety of businesses, from flower shops to technology start-ups.
Support the Businessology Show
The Businessology Show is a labor of love for Jason. If you've benefitted from one or more episodes of the show, please consider supporting us.