Episode #007
Aired Apr 17, 2013
Quickly Starting a Business
If the work you are doing today ceased to exist tomorrow, what would you do? This is the exact place Kevin M. Hoffman found himself about one year ago. After eighteen years of designing websites and the strategies behind them, Kevin was faced with tremendous challenge and risk, but also great opportunity and choice. Listen in to find out what Kevin did and what he learned in the transition about value and about himself.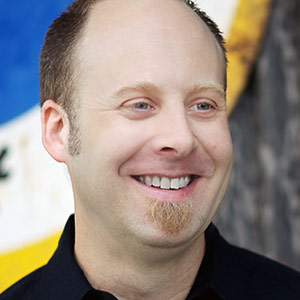 About Kevin M. Hoffman
Kevin M. Hoffman is an information designer/architect, design strategist, speaker, and teacher who has been building stuff with bits and pixels since 1995. He was Happy Cog's first User Experience Director and the Director of Digital Communications for the Maryland Institute College of Art (MICA). Kevin appreciates your valuable time. He'll thank you personally for that time if you contact him on twitter. You can find him at @kevinmhoffman.
Show notes
Kevin M. Hoffman shares his ideas around holding effective meetings, working with a team when you are a one person company, and why it's not the best idea to think your way is the only way.
This episode is sponsored by:

More than 4 million people use MailChimp to create, send, and track email newsletters. Whether you're self-employed, you manage projects for clients, or you work for a Fortune 500 company, MailChimp has features and integrations that will suit your email-marketing needs.
Support the Businessology Show
The Businessology Show is a labor of love for Jason. If you've benefitted from one or more episodes of the show, please consider supporting us.