Episode #083
Aired November 15, 2018
Digital Marketing with John Saunders
5 Four Digital develops UX & marketing strategies that increase your bottom line & skyrocket ROI.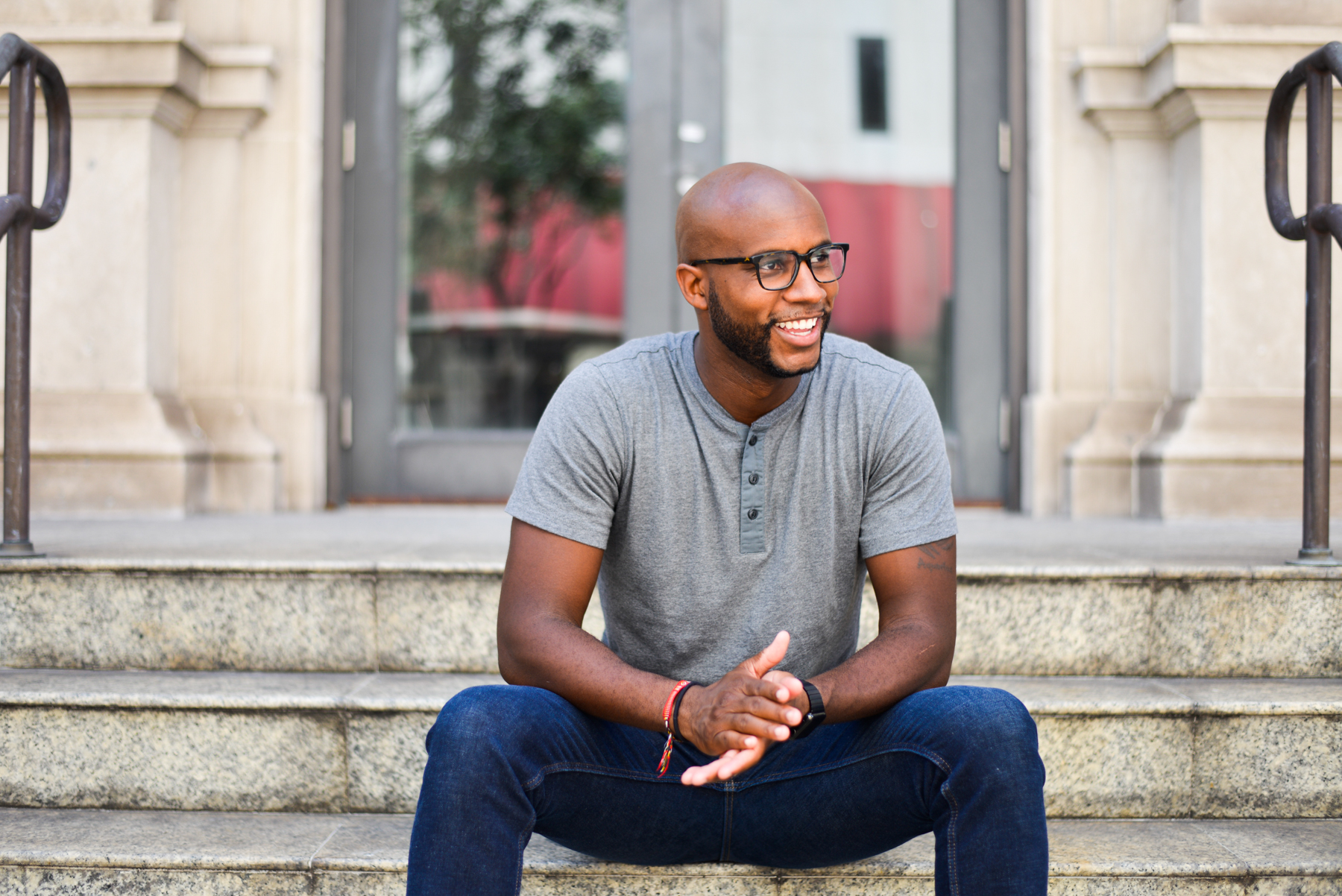 About John D. Saunders
John D. Saunders is a Digital Marketing Strategist and Founder of 5Four Digital with 8+ years experience in building brands online. Working with brands like Land Rover, Audi and the NAACP, he has utilized Website Development, Content Marketing and Social Media Strategy to create marketing campaigns that resonate with the consumer and drive consistent sales and conversions.
John's main focus is to provide VALUE to business owners and entrepreneurs through actionable marketing tactics. By launching an online course with more than 1,900 active students and building, scaling, and selling three ecommerce businesses, John hopes to continue spreading digital marketing knowledge around the world and providing stellar marketing tactics to local and national business owners.
John is also the Founder and Lead Content Creator at blackwallet.org, a financial literacy blog for urban millennials discussing crypto, investing, and more.
Show notes
John D. Saunders is passionate about digital marketing and helping businesses make the most of their online presence.
Listen for ideas, tips, tricks, and loads of wisdom about:
-SEO and how it's changed
-Repurposing Content and catering to YOUR preferences and style
-The value of long form content
-The 80/20 rule for social media sharing
-Taking a lead from awareness to a purchase
-John's favorite tools that anyone can use in digital marketing
Support the Businessology Show
The Businessology Show is a labor of love for Jason. If you've benefitted from one or more episodes of the show, please consider supporting us.